Luxury camping in a tent, but don't feel like building up and filling up the car?
Starting next season (2021) VIllatent will rent eight Luxury Sanitary XL tents on our park. These tents are equipped with all conveniences, such as a kitchen inventory, hammock, good beds and an outdoor chef gas BBQ. Would you like to know more? Then you will find more information via this link.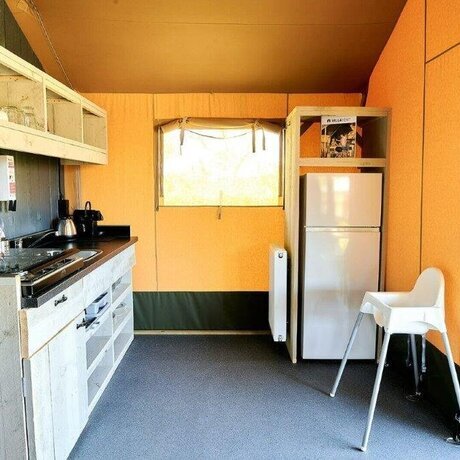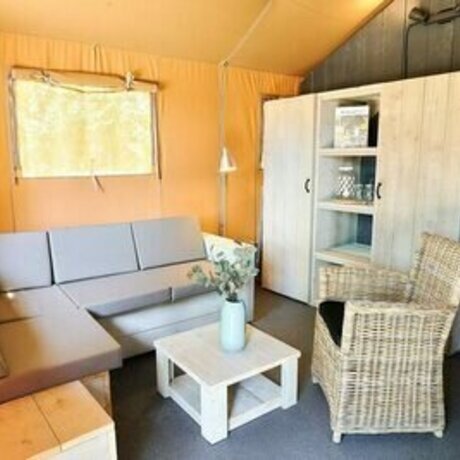 The eight luxury safari tents are located on the fourth pitch of camping De Fliert. This camping field is close to the fishing pond, the water playground and the (educational) forest. Wonderful places to have fun for young and old.
The park also has a playground for children with swings, climbing and playing equipment, a large sandpit and an air trampoline. You can keep yourself in shape by regularly training on our fitness equipment or hitting a ball on our tennis court.
Together with the children, your partner or on your own you can use our swimming pool. On hot days the roof will open and you can swim in the open air.
Facilities in and around the park
Bite to eat? Visit cosy cafeteria De Gasterij on the edge of the park.
Kids love splashing around in our indoor/outdoor pool with sliding roof.
Explore the wonderful cultural and historical attractions in the area.