Luxury camping in a tent, but don't feel like building up and filling up the car?
VIllatent rents out different types of tents on our beautiful park.
There are 8 Villatent Nomads, suitable for 6 persons, on our park. These tents are fully equipped, including a kitchen inventory, hammock, bathroom, good beds and an outdoorchef gas BBQ.
Villatent also rents out 2 Villatent Rangers, very cool tents! These are Villatent's biggest tents, for up to 6 people, with a lounge sofa inside and outside, a large table inside, a bathroom and a large terrace. And for the children there is a real play area!
In addition, Villatent rents out 8 Villatent Compact tents, which are cosily placed together. These are tents suitable for 4 people, and are also ideal for couples. These tents have their own private sanitary facilities and a communal BBQ. Great camping in these tents without having to set them up yourself!
Then you will find more information via this link.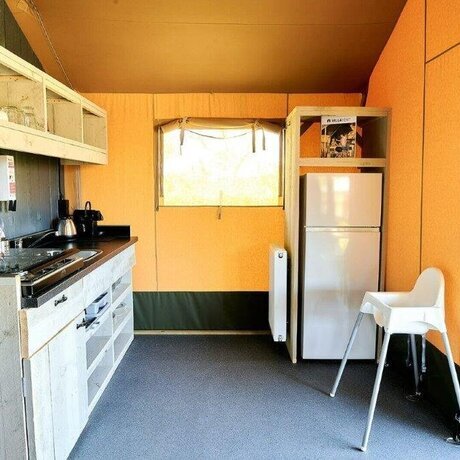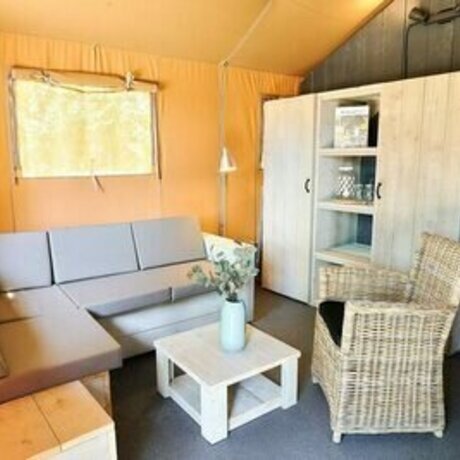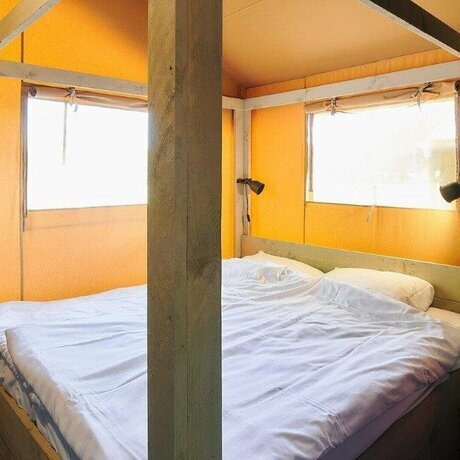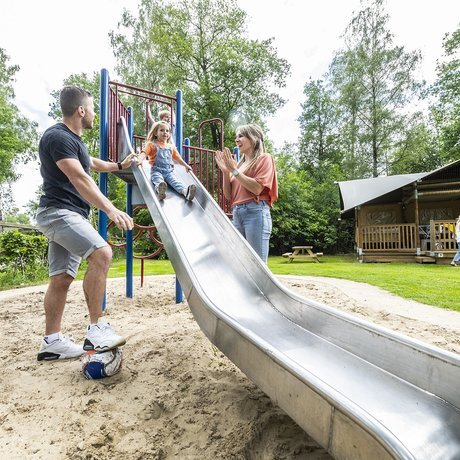 The eight luxury XL safari tents are situated on the fourth field of campsite De Fliert. This camping field is near the fishpond, the water playground and the (educational) forest. Wonderful places to enjoy yourself for young and old.
The Villatent Rangers and the Villatent Compacts will be situated on the site where our group tents used to be. So near the fishpond and the barefoot path, but also the swimming pool is not far away. So, a nice central spot in the park.
Furthermore, the park has a playground for children with swings, climbing and playing equipment, a large sandpit and an air trampoline. You can keep in shape by regularly working out on our fitness equipment at the playground or kicking a ball about on our panna field.
You can use our swimming pool with the children, your partner or on your own. On warm days, the roof opens and you can swim in the open air.
Facilities in and around the park
Enjoy jumping or kicking a ball around with the children on our air trampoline or panning field.
The children enjoy swimming in our outdoor pool with sliding roof.
Explore the wonderful cultural and historical attractions in the area.