Facilities
Our park has great facilities for kids. The playground with swings, seesaws, climbing frames and other playground equipment, the big sandpit, water playground and air trampoline will keep them entertained for hours. You can keep in shape by regularly exercising on our outdoor fitness equipment. Or by using our panna field (ready from mid-May 2022). There is also a swimming pool for young and old at the park.
Furthermore, we have an educational forest for fun and educational activities in the forest. In the early and high season, our animation team organizes various activities in or from the Kidsclub.
Download the Recreation App for more info
Swimming pool
Swimming pool De Vaarkamp is situated next to De Gasterij. The main pool measures 10 by 15 metres and the toddler pool next to it is about 4m2.
Read more
Campsite shop
Next to the cafeteria is our shop. Here you can do your (small) daily shopping.
For the opening hours of the shop, we refer you to the website of Smaakidee. You can reach them by telephone on 033-2340342.
Besides the (small) daily groceries, you can also get warm rolls for breakfast. These rolls must be ordered in advance.
Read more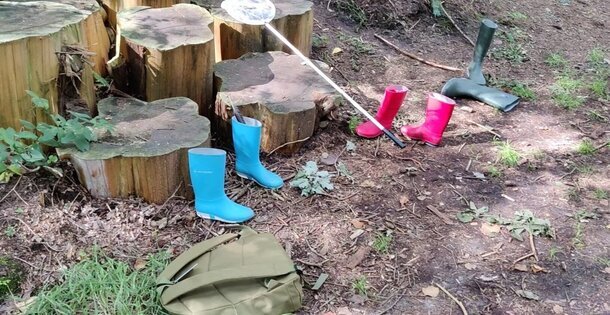 Educational woodland
Together with IVN Veenendaal, we are creating an educational woodland. With fun, interesting woodland activities for young and old! The entrance is at the riding arena.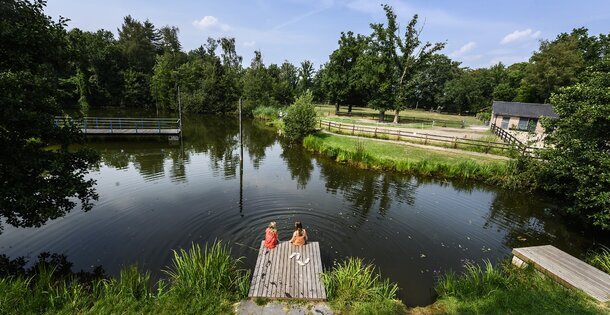 Fishing lake
Love fishing? We have a beautiful fishing lake at the park where you can sit and fish in peace or if you are into something a little more active, fish with a casting rod.
Read more